Statewide radio interview and newscast
follow-up comments on Save The Light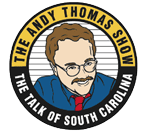 Statewide radio network interview (September 3, 1999)
ANDY: You have a web site that you want everybody to check out. And Liz, you have been looking at it and remarking it's one of the best things you've ever seen.

LIZ: Oh, it's Spectacular! You can actually see outside the lighthouse window in 360. I mean ALL the way around!

ANDY: So, any of you listening right now, if you want to see what the view is like from this lighthouse, you go to what web site?

BOB: It's www.savethelight.org, that's all together, in lower case.

ANDY: That's easy.

BOB: One more time, www.savethelight.org because we are a non-profit organization, 501C3 and any donations made are fully tax-deductible.

ANDY: That's great. Bob, you did this web site didn't you?

BOB: That's correct.

ANDY: A labor of love for you obviously.

BOB: Well, it's something that everybody in the Charleston area, and really statewide, is very proud of. (Despite it being inaccessible in person) ...you can really see the whole thing from anywhere in the world now.

ANDY: How did you get the photography done for the web site? How did you get... Obviously you took a photographer, obviously a very good one, up inside the lighthouse who shot this sort of panoramic view for everybody.

BOB: Well, everybody in the group that had photos was very gracious in donating them basically to Save The Light where Save The Light owns the copyright. But just recently, in fact for International Lighthouse Weekend, we had probably the world's foremost 360 degree lighthouse photographer. His name is Cramer Gallimore of North Carolina. We got him up to the top of Morris Island Lighthouse and wait until you see this, it is just amazing.

ANDY: Is that on the web site?

BOB: That is on the web site...

LIZ: It's Spectacular!

BOB: ...as well as the same thing for the Sullivan's Island Lighthouse too.

ANDY: Alright, everybody check it out www.savethelight.org. Also check our web site out, www.theandythomasshow.com. And, how about a phone number for folks that want to get a hold of you, maybe make a donation? I don't mind giving that out. I'll try to help you here a little bit.

BOB: Yes. It's area code 843 795-8911. And, if I can give out our mailing address too hopefully...

ANDY: OK.

BOB: It's Save The Light Inc. Post Office Box 12490 Charleston, SC 29422.

ANDY: I'll keep all that information here. If you forget it, just call us here at our studios, the Andy Thomas Show. Bob Chapman, thank you so much, nice to meet you.

BOB: Thank you very much!

ANDY: We look forward to coming down your way in the Charleston Area. Thank you for coming by. Stay with us, the end of the day wrap-up is next. Liz, you have a fabulous weekend, I'll see you on Monday. Mark Gabrial and I will continue.

[Interview ends at 5:30 PM Friday Sept. 3, 1999.]

Excerpt from statewide newscast (November 4, 1999)
MARK: Bob Chapman of the Save The Light Organization says that his organization is raising funds to preserve this lighthouse.

[Recorded sound bite begins...]

BOB: Save The Light Inc. has purchased the lighthouse. It was $75,000.00 and I think $911.00 for some legal fees. But, after purchasing the lighthouse, we've raised enough funds, primarily through the sale of limited edition prints and t-shirts to actually pay off the mortgage and we own it free and clear. We want to give it to the state - turn it over to the (S.C.) Heritage Trust Board. And we would be willing to take a lease back to maintain it, as far as trying to keep it protected, painting and that type of thing.

[Recorded sound bite ends.]

MARK: So, they own it and they want to give it to the state... He says the lighthouse is out to sea Andy. It's not really on land like the Hatteras Lighthouse in North Carolina and it can't be moved. But beach erosion is working its way on the lighthouse. It needs painting, it needs upkeep...

ANDY: It may be a silly question, but how would you upkeep it, if it's not on land? You're going to be sending folks out in boats obviously...

MARK: Right. I think it is above the sea level a little bit, but it's not on a large land mass where you can actually move it.

ANDY: Hey, we can get a photograph of this on their web site if I remember.

MARK: Yes, that's right. In fact, Mr. Chapman is the webmaster. He's in line for a national award, he's already been nominated for it, for his work. It's www.savethelight, one word, .org. It's non-profit, so it's under .org. The Morris Island Lighthouse, you can actually log on to this thing! He said it doesn't work on Netscape, but he showed me how it works on the competing version, Microsoft Explorer, and you can actually view pictures at various points of tide. It's a panoramic view of what the lighthouse offers. And, he also knows a lot about radio Andy. He said a few months back, they put a 100 watt shortwave transmitter on it with the radio society down in Charleston and they could hear them in Brazil.

ANDY: Wow, that's amazing!

MARK: 10 watts on a shortwave is a huge transmitter, they had a BIG one going there!

ANDY: But his web site is really worth you all looking into. I mean literally looking at.

MARK: Absolutely.

ANDY: I think it's really quite something.

MARK: A couple of things in politics...

[END]

---
Special thanks to Andy, Mark, Liz and everyone at The Andy Thomas Show, which is
broadcast simultaneously on 12+ radio stations all across the state of South Carolina!

---

Home | Goals | Services | Experience | Rates | Our Sites | Awards | Press | Contact Us | Site Map
---


Copyright © 2001-2017 by
Award Winning Web Site Designs
.
All rights reserved
.
For info, call 843-552-2145 or e-mail
info@awardwinningwebsitedesigns.com
.
Award Winning Web Site Designs uses AwardWinningWeb.com as a shortcut.
Web promotion:
Carolina Web Marketing
Web hosting:
Carolina Web Hosting
No content may be copied, altered or redistributed without my written consent.